This page was last updated on: February 19, 2015
The following pages are dedicated to those who have led us to where we are now. There are photos of ancestors  we should always cherish and remember, along with our memories of earlier and simpler times. Notice that I didn't say easier, fun or more pleasant times.

It's been noted by some of my cousins that it sometimes takes the pictures awhile to start changing, so I hope you have the patience to wait. I'm restricted to the amount of information I can place with the photos, so please forgive me if it seems like the identification of the photo is too brief. As the amount of  photos and information I have grows, so will the number of pages. You may also notice that you don't recognize everyone in the photo gallery. Even though most of you are related to me, you're not necessarily related to each other.

I'm also sorry if you don't like the music I've selected to accompany these pages but, of course, if I get enough complaints I'll remove or change the sounds.

Please feel free to sign and/or view my guestbook and e-mail me directly with any comments you might have. I hope all of you have fun and enjoy these pages, and if you have something to add just let me know.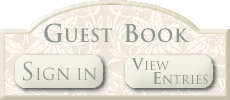 "TODAY I VISITED YESTERDAY"

by: Pat Conner Rice

Today I visited yesterday,

And walked among the graves

Of family and friends from long ago,

Whose memory had begun to fade.

The graves were unattended,

As were my thoughts of them.

When a vision of the ages past,

Brought back my sense of kin.

The vision showed the church lawn,

On a crisp summer day.

The table spread, the food prepared,

And friends who would break bread.

All my relatives were there- Both young and old........

Grandma and I walked hand and hand,

Sharing stories never told.

We laughed and cried and shared our thoughts.

And I found the friend I thought I'd lost.

As the sun began to fade...

The church bell rang out clear.

Grandma and the others slowly disappeared...

Today I visited yesterday,

And now the memory is strong -

Of the family from which I came AND NOW BELONG...

Please take some time to sign and/or view my guest book

since it's conception  March  28, 2000